The filmmaker is very protective of Daniel Craig's body–not showing it in its 50s state of beginning to sag and bulge. In contrast, the women, who are twenty or thirty years younger, display their assets proudly. The brunette (played by Ana de Armas), with swells of cleavage, is the most pleasant character to watch. Mid picture, she trades quips with Bond as they dispatch the villains all around them with steady marksmanship.
The body count is high. I remember, at the beginning of the Terminator franchise, trying to keep up with how many so called humans were killed by Scharzenegger and eventually becoming bored. I was watching the movie with my father in his house on TV, so it was easy to walk away. Portions of the Bond movie had body counts way too high, as if we were watching a World War II movie when what we paid for was the cleverness of a spy thriller.
I had paid $20 to secure my reserved seat at Cinepolis– where the food and drink seemed to matter more than the movie– but still– I did not want to dismiss the picture too soon. Bond, James Bond, 007, a most familiar name in English speaking countries, was about to go away. I wanted to see how the screenwriters managed it.
The plot centers on a boy whose family is assassinated, leaving him alone to find a way to avenge them. This character, named Lyutsider Safin, almost an anagram of Lucifer Satan, is played by Rami Malek. Malek shows little range, just a slow smolder, as he carries out his villainous mission.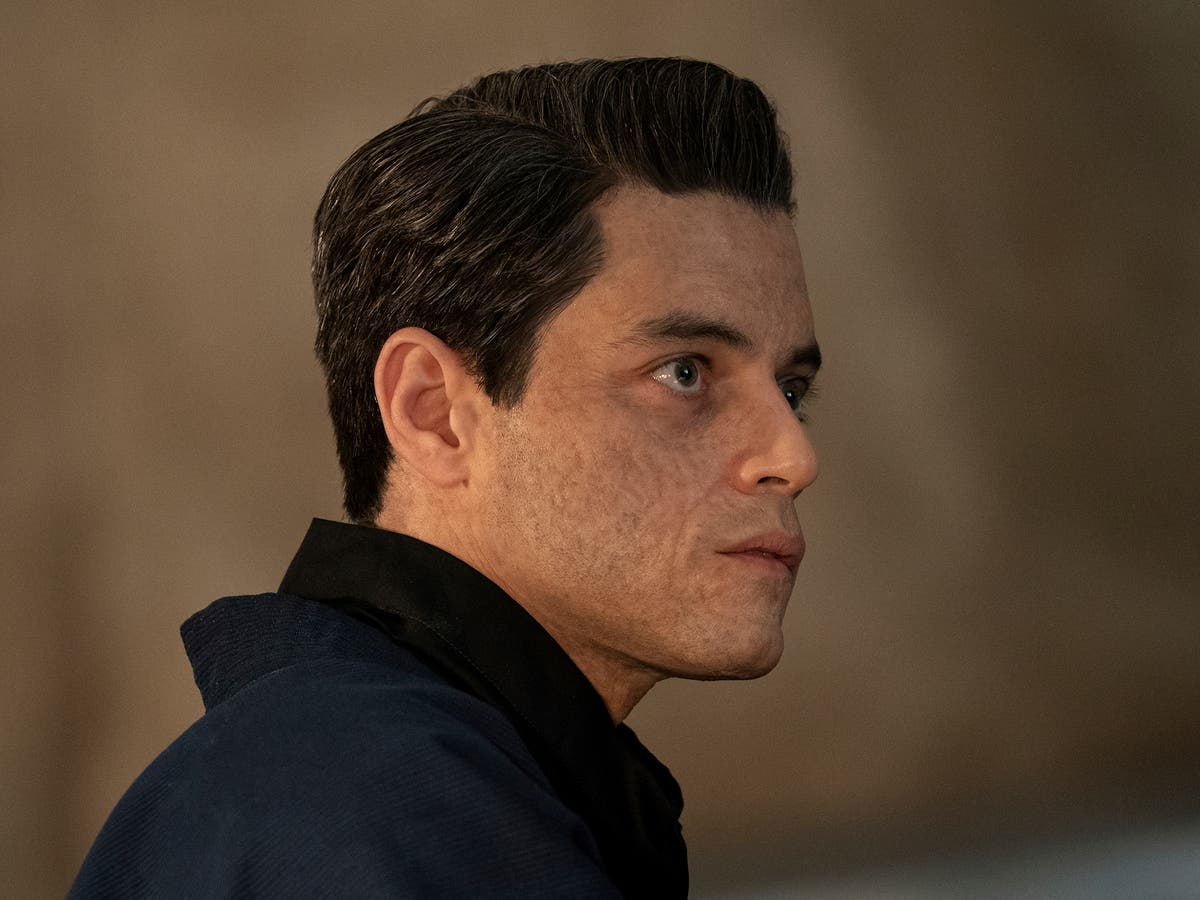 The movie pays lip service to science and DNA based weapons. But the filmmakers do not trust us to understand how it works, until quite late in the game, when it is clear that this new method of killing people has just as much power as nuclear bombs to annihilate the human race. Those to whom evil is done do evil in return as Auden so aptly put it.
Most interesting in this overlong movie is the new 007 who is neither white nor male. If the franchise is to continue, it depends on its coming up to date with the zeitgeist. Fifty something white guys in tuxes, driving fancy cars, just won't cut it any more.
Other things to like: the characters and acting. Ben Whishaw as Q brings his singular charm and intelligence to the screen, Jeffrey Wright as Felix Leiter convinces us that Bond is capable of friendship, and Lea Seydoux does some heavy lifting to twist a conventional spy thriller into a romance. The Aston Martin that Bond drives has starred in the movies since 1964. It is one of my favorite characters. When it was being attacked, I felt much worse than when most of the humans bit the dust. The settings, especially Matera, Italy, where Vesper Lynd, Bond's first female spy partner, is buried, answer the need for glorious cinematography.
My only problem with No Time to Die is with its length, and the editing, which clocks the film at almost three hours.